So I got led by a Steam curator to this game which promised turn based naval combat, something that's been lacking so much in games that I've recently reloaded early 90s stuff like The Grandest Fleet and Lost Admiral Returns. It had embarrassing anime art and promised equally embarrassing writing, but like The White Chamber it unexpectedly ends up being one of the best in its genre??!! And it's free?
The story is a wacky anime harem setup. Thankfully you can hold down the enter key and quickly skip through all of it.
But then you get to the combat and wonder how the hell this got tacked on to some throwaway anime novel game?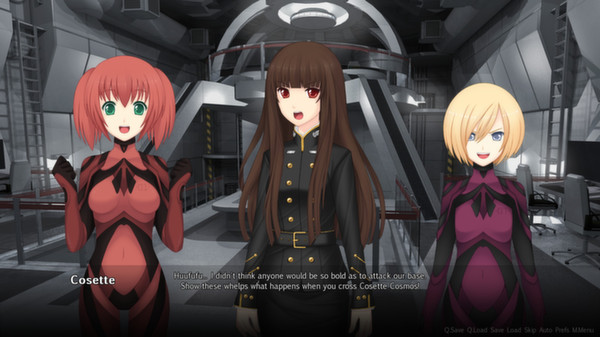 skip skip skip skip