Been a while since I did one of these, but I bought a few games recently. So thoughts: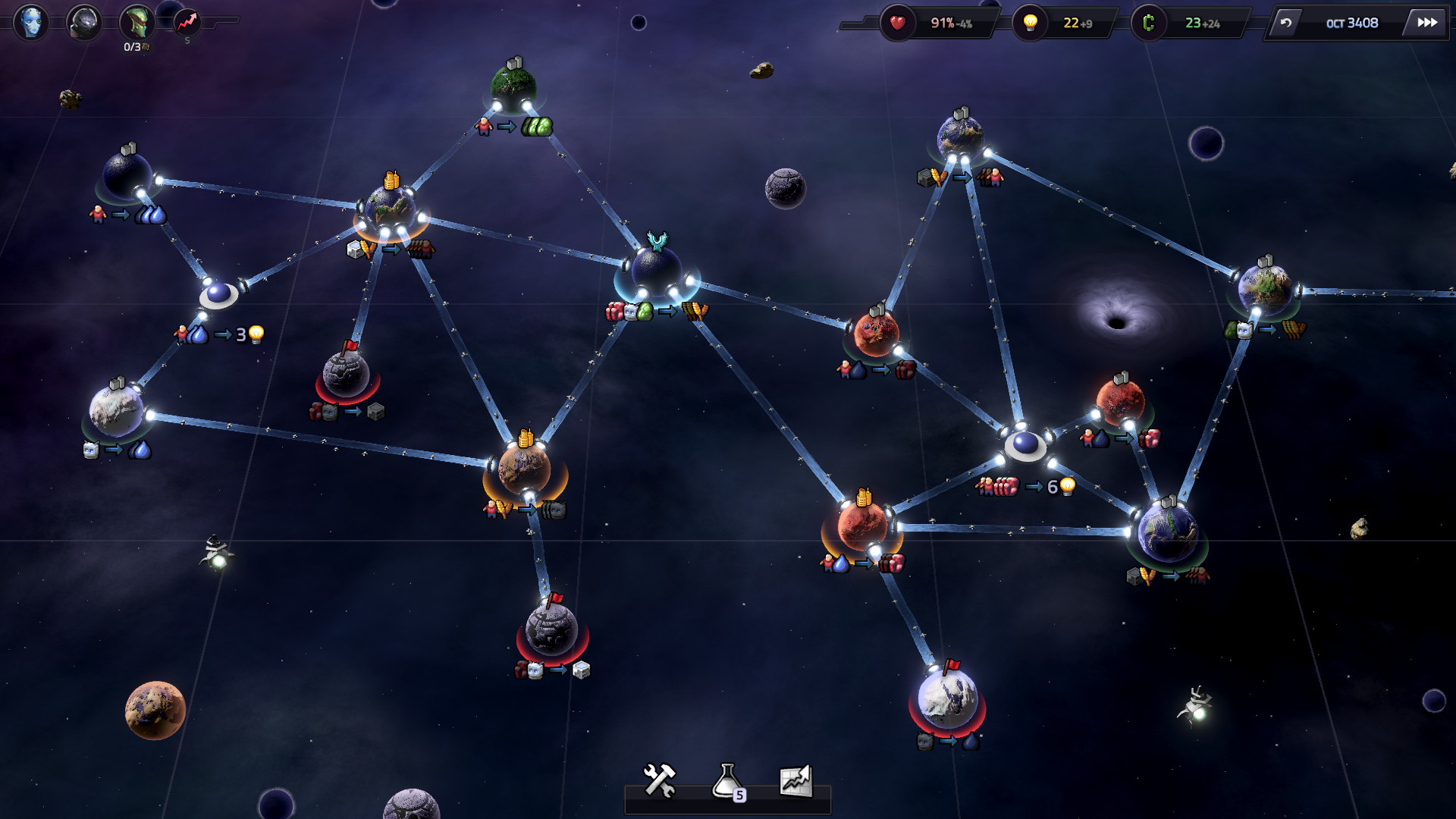 Wonderful strategy/puzzle hybrid based on the "early game" of a space 4X that sees you peacefully colonizing an infinite galaxy by colonizing planets then building faster than light gates between them to satisfy trade demands, with the goal being to create the most prosperous civilization you can within 25 years.
I can't say enough good things about this game. It has a zillion overlays to clearly communicate what can be built where and for what at a glance (protip: the Alt key is your friend!) and the whole drag-to-link interface will see you creating a galaxy-spanning trade empire in minutes. Add to that a whole science research system that unlocks crazy new ways to connect and exploit (and occasionally explode) the planets of the galaxy. And unless you scan new planets, you can undo every move in case you colonize yourself into a corner by mistake.
I honestly can't come up with any complaints about this delightful game, it's my top contender for 2021 Game of the Year. Highly, highly recommended!

(More games after the break!)
Read the rest of this entry »